Hi friends (especially those of you in the Baltimore area),

The legendary Atomic Books is celebrating it's 20th year of business with a show of art related to their store, and hopping on that train is Celebrated Summer Records, which has been housed in the back of Atomic Books for a year or so now.  As part of the festivities, CSR is having an exhibit of artists' and non-artists' representation of their mascot Thrash Cat: everyone is welcome to participate!!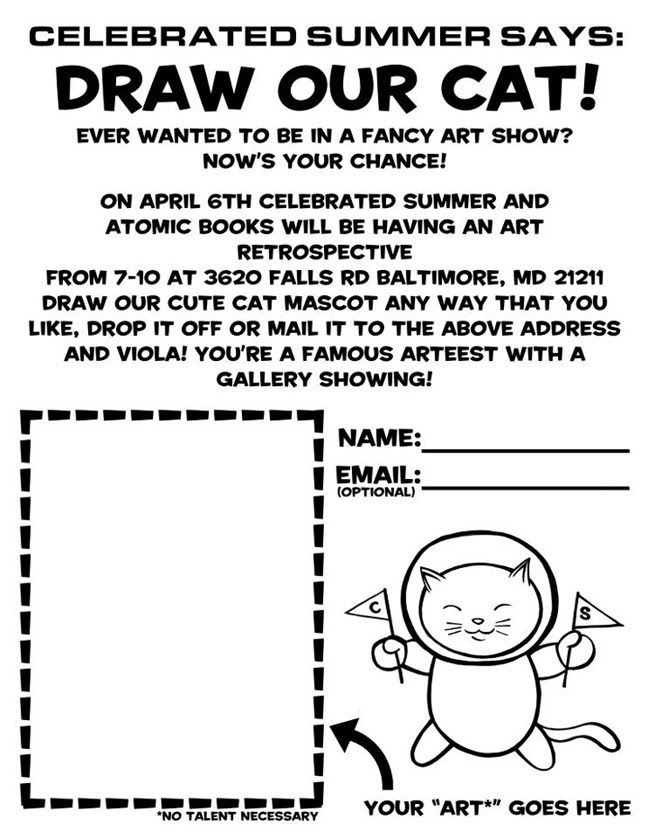 Literally, anyone: anywhere, so if you click the above image, it will bring you to a 300dpi, downloadable version, which you can print out, draw on, and send to the address listed!! And have your art in a "real life" art show!!

Here is what I drew, which will be on display, as well as several other pieces I've done for past CSR shirts and fliers: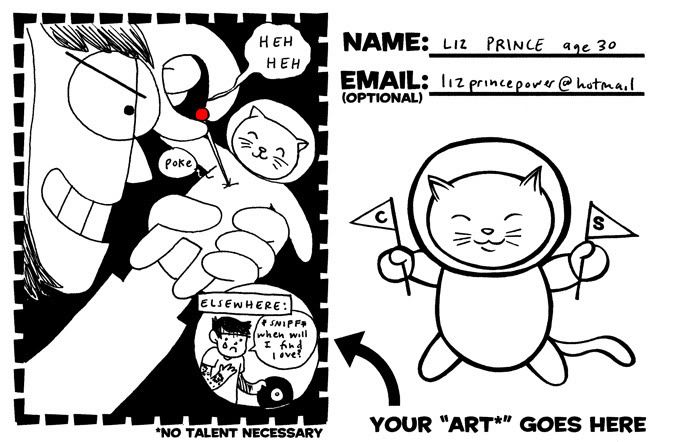 And if you live in the area, try to attend the festivities on April 6th, from 7-10pm, to see lots of art, and pick up the brand new CSR/LP collaboration t-shirt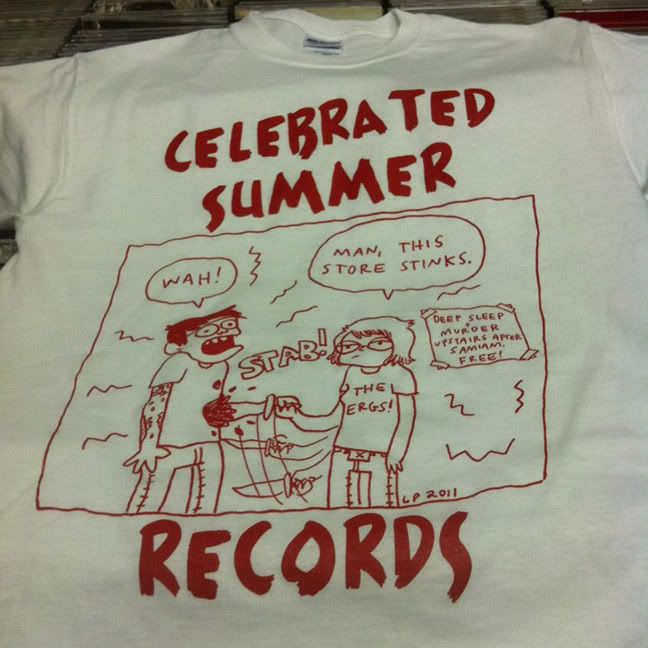 Sadly I can't be in attendance to victimize Tony IRL, so please go in my stead! (but don't actually stab him, he's genuinely an ok dude).