What is going on here?! 2 new books are debuting at Boston Comic Con and MoCCA?! Yeah, that's right, I've been busy, my friends!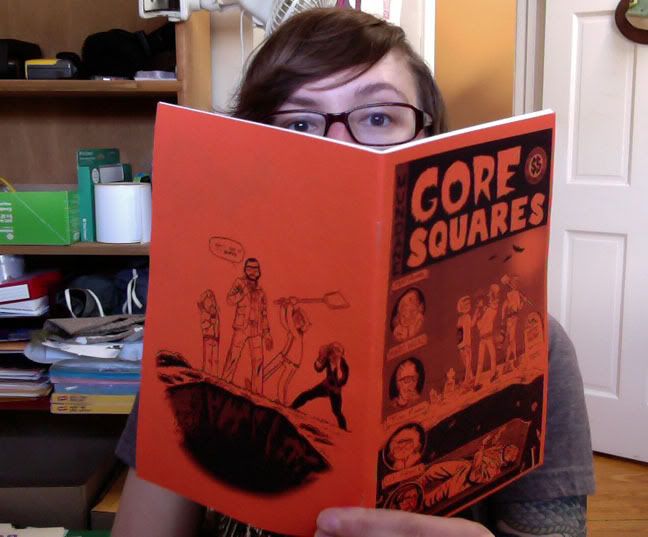 What is Gore Squares? It is the 3rd issue of Four Squares, the experimental journal comic drawn by Maris Wicks, Joe Quinones, Tim Finn and myself. We choose a month, each draw a comic strip everyday, and put them together in this hefty little booklet, so you can see how we interact, live, and love.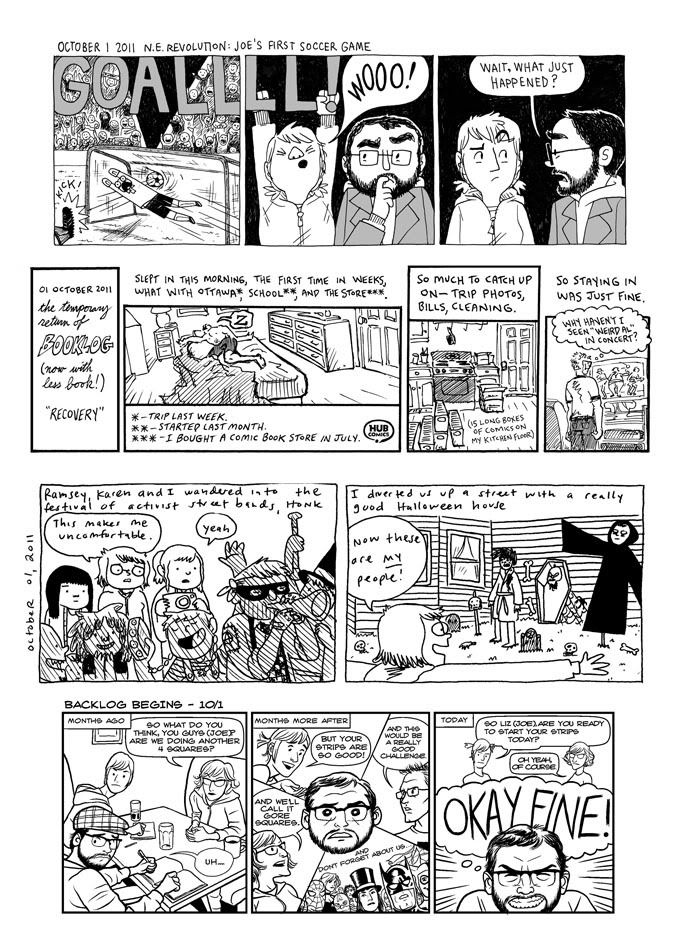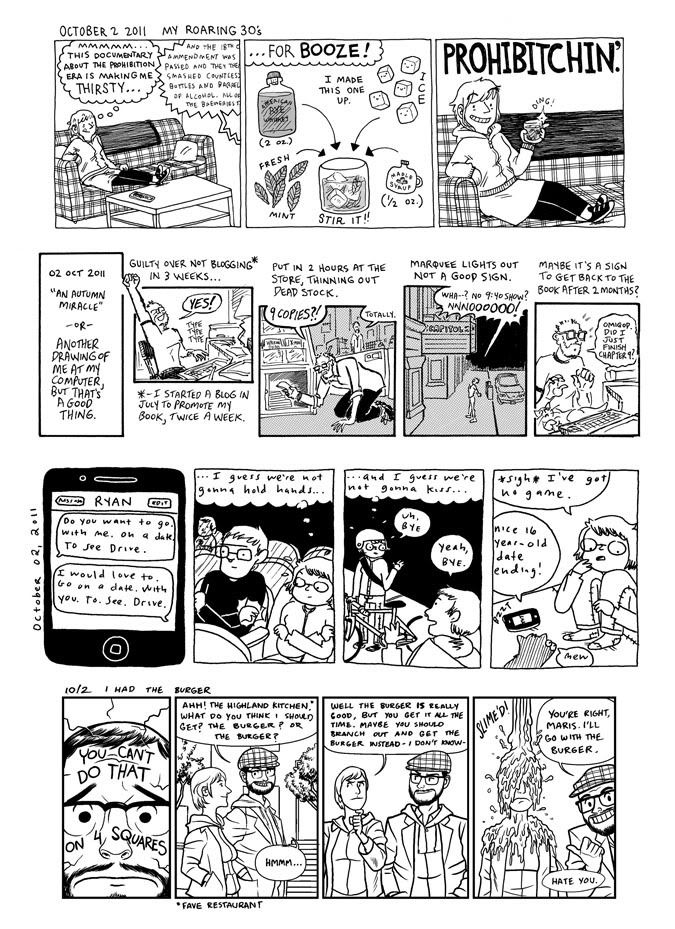 See what I mean? It is brilliant. And just like I Swallowed the Key to My Heart #3 and Alone Forever 2, these books will be available for online purchase the 2nd week of May if you can't attend Boston Comic Con and MoCCA.